Faerie Friends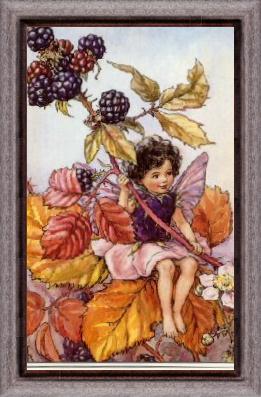 Many Faerie friends and other magical, mystical creatures come to visit Prince Dryden Elf a lot. If you are lucky, you will see one near him almost all the time. The Faeries like to play with Dryden Elf and bring him berries from the trees and bushes in Ailfen Wood Hollow, even though he is too young to eat them yet.



Some of the Faeries that live in the Grand and Wise Old Oak tree are Cynarra, who is a lovely little Blackberry flower faerie and Breanna, another, golden haired, little Daisy flower faerie.



They both came by to visit Prince Dryden elf in Ailfen Wood Hollow, just the other day. He was so Happy to see them, he just smiled and laughed and cooed. I know he can hardly wait until he is big enough to play with all his little Faerie Friends.

Written by Bexboomer ©1998 1999 All Rights Reserved











NEXT PAGE







Some of the graphics and backgrounds on these pages were created by Bexboomer Creations.
If you decide to download any to use on your personal site, please email me
or sign my guestbook to let me know, so that I can be overjoyed!



If you came here through a webring, you will find it HERE


Content © 1997 1998 1999 by Bexboomer Creations. All rights reserved.